The Ute Shop is a leading supplier and installer for all your towbars. We don't just do towbars for utes. We supply and install towbars for all types of vehicles ranging from 4WD's to family vehicles, including European luxury vehicles.
The Ute Shop also supply a wide range of towing accessories including electric trailer brakes and dual battery setups. We are not limited by brands, so we can help you select the best option to suit your needs. Brands we supply include Trailboss, Hayman Reese, TAG, Boronia, Milford and Westfalia.
All towbars we supply come with a lifetime warranty on the bar.
CAN-Bus & Digital Towbar Wiring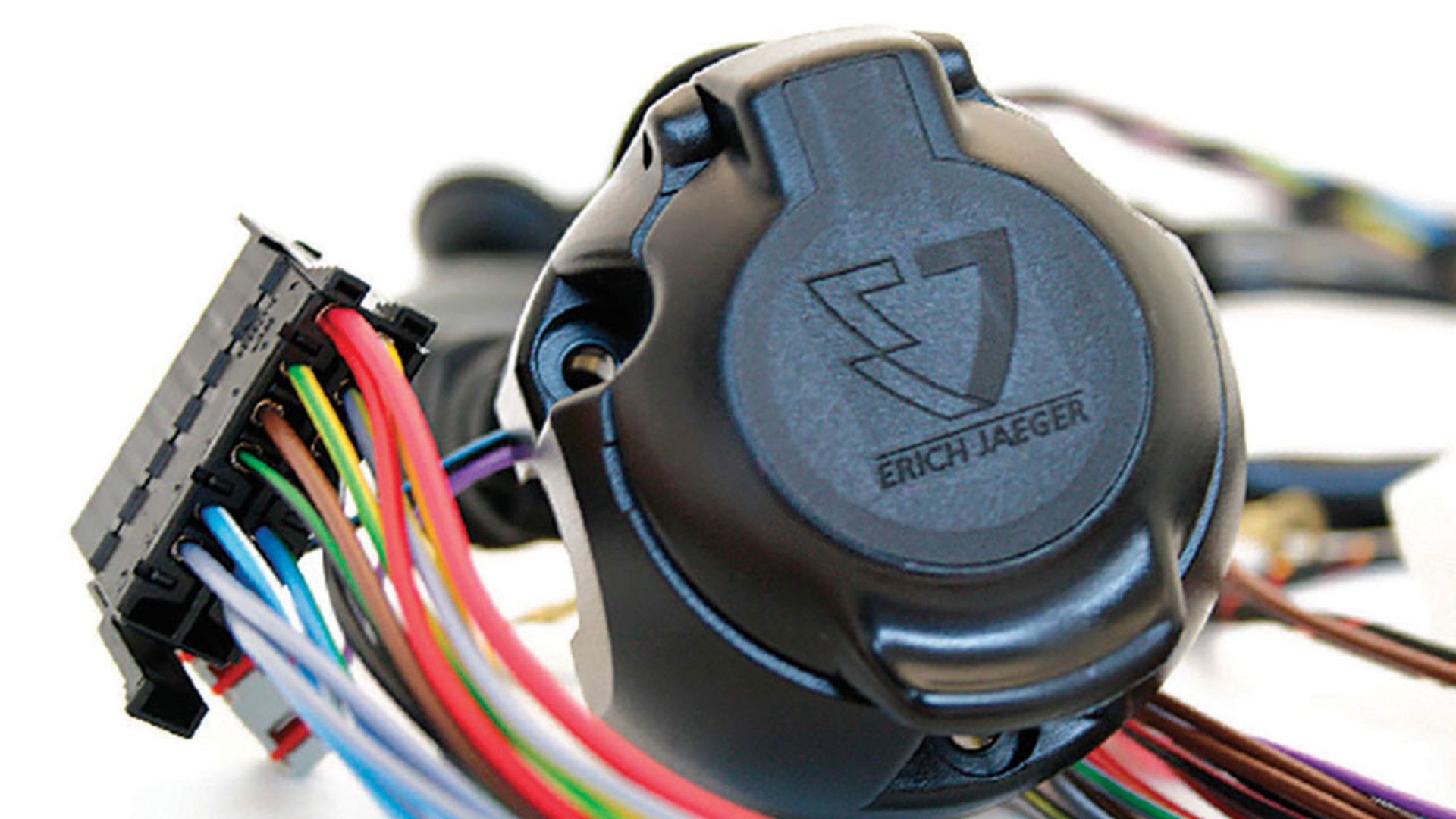 Does the word "CAN-Bus" make you think twice when quoting on that towbar job? Well, it shouldn't… You have the choice, so choose safety and connect the right trailer harness the first time.
Making sure you use the correct vehicle specific trailer harness on many modern vehicles ensures all vehicle safety features are still active after the trailer is connected.
Erich Jaeger Wiring Harnesses cater for the following vehicle safety features:
Bulb out technology
Active Cruise Control
Stability Control
Lane Change technology
Blind Spot Monitoring
City Parking (Rear City Braking)
Automatic Rear City Braking
Stop/Start deactivation when towing
Engine Transmission Management
Traditional Bypass relay kits simply 'hide' the trailer from these safety features, potentially putting lives at risk
TOWBAR OPTIONS
Standard Towbar (Class 2)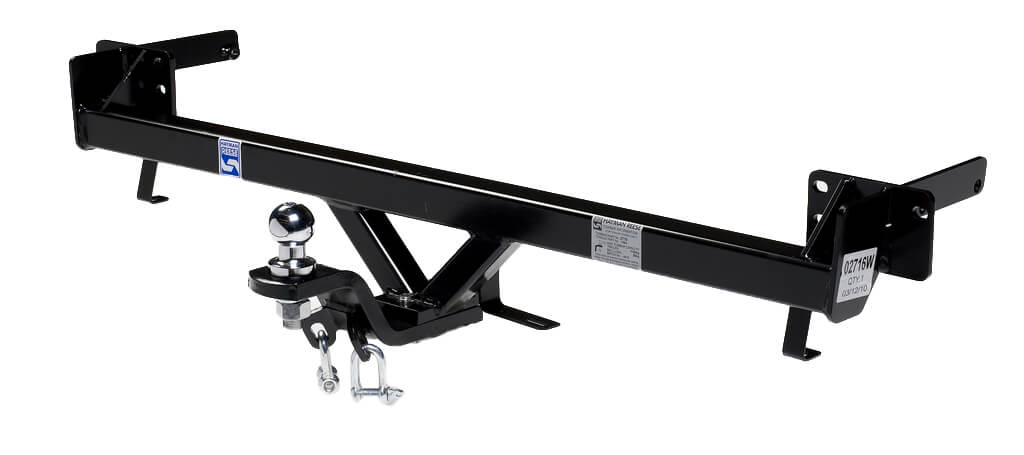 Our standard towbar has a 'flat bolt on tongue' that attaches by two bolts. It is rated up to 1600kg and standard towbars are suitable for small to large vehicles.
Light Towbar (Class 3)
The light towbar has a square '40mm x 40mm hitch box with a pin and clip', designed for easy removal of the ball mount. This towbar is rated up to 1600kg is best suited to medium to large vehicles.
Heavy Duty Towbar (Class 4)
The heavy duty towbar has a 'square 50mm x 50mm hitch box with a pin and clip', designed for easy removal of the ball mount. Our heavy duty towbar is rated for the maximum towing capacity of the vehicle. Our class 4 towbar is ideal for towing caravans, large trailers, boats and horse floats. The heavy duty towbar is compatible with most accessories and weight distribution hitches.
Euro Towbars
The Euro towbar features Swan Neck European design with vertically or horizontally detachable ball mount.
The detachable design allows the ball and hitch receiver to easily be removed when not in operation, which is not only safer for pedestrians but also eliminates theft opportunity and doesn't interfere with the sleek design of a European vehicle.The tow ball is integrated into the hitch receiver.
European made, Invisible style fitment & Lifetime warranty*
Huge Range
Powder Coated
Vertical & Horizontal Demountable Lug Styles Available
PLEASE CONTACT US FOR AN INDIVIDUALISED QUOTE AND COMPETITIVE PRICING